Grey Fabric Manufacturers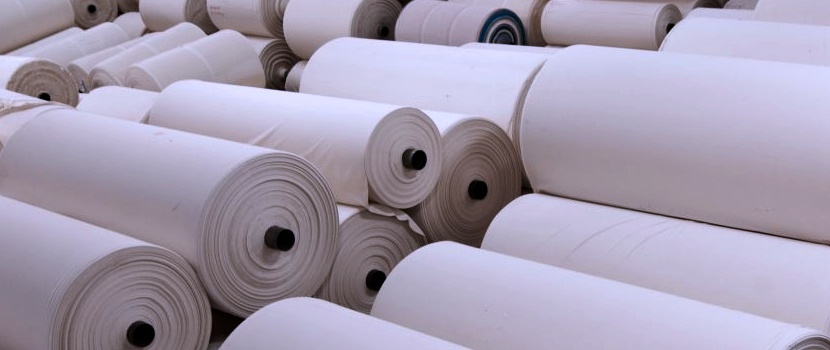 At JJ Fabrics, we export a wide variety of Grey Fabrics. Grey Fabric is also known as Greige Fabric and the term Grey does not indicate the color of the fabric but the finish. Grey Fabric is unprocessed or unfinished which hasn't been dyed, bleached and processed. Grey Fabric can be used in the making of upholstery, home linen, clothes, garments and more. Another common term for Grey Fabric is raw fabric. Grey Fabrics are required across different industry verticals. So to cater to the requirements of all industries these fabrics are weaved in different measurements of ends per inch and picks per inch. The quality of cotton involved in manufacturing the Grey Fabric imparts the best qualities to it. Few such qualities are the cloth us porous, allows passage of air, can be easily dyed.
Grey Fabric should enable the subsequent processor to take advantage of its natural color and state. Our Grey Fabrics are woven with utmost efficiency that ensures a defect free product and adheres to strict quality compliance as per customers specifications. By sourcing the best cotton and polyester cotton yarn from reputed vendors, the vital portion of the quality adherence is already taken care of. We mainly supply woven Grey Fabric.There are different types of Grey Fabrics.
100% Cotton Grey Fabric : Cotton is one of the oldest fibers known to mankind and thus we, at JJ Fabrics are in a constant effort to provide the best cotton Grey Fabrics to our clients.
Polyester Cotton Grey Fabric : The best of the properties of both cotton and polyester are combined to provide a grey fabric that has easy care qualities and comfort provided by the moisture absorption qualities of cotton.
Linen Grey Fabric : Linen Grey Fabrics is one of the oldest forms of Grey Fabric.It traces its origin to Ireland in early christian times.The Aditya Birla Group was the first to establish a plant for production of linen Grey Fabrics.
Satin Grey Fabric : Satin is most often made from combed cotton. It is usually constructed by floating the warp or lengthwise yarns over four filling or horizontal yarns. The long floats give the fabric luster. These satin Grey Fabrics are mainly used in the manufacturing of hotel bed sheets and garments. Satin Grey Fabrics manufactured by JJ Fabrics are a synonym of quality having the perfect luster that satins Grey Fabrics are supposed to have. 
Percale Grey Fabric : Our range of Percale Grey Fabrics has eminent demand in the industry for its finesse in quality and easy maintenance. Best quality raw material is used in the manufacturing process to ensure high comfort, softness and color-fastness. Eying the global market demands, a varied range is manufactured with beautiful colors, design and patterns as per the latest fashion trends .
Twill Grey Fabric : Twill Grey Fabric is a type of textile weave with a pattern of diagonal parallel ribs. It is one of three fundamental types of textile weaves along with plain weave and satin. Twill Grey Fabric can be made in 100% cotton or polyester cotton. Twill Grey Fabric is perfect for window treatments, toss pillows, table top, upholstery and other home decor accents, create handbags, apparel skirts, lightweight jackets, pants, workwear and aprons. Some of our running qualities in Grey Fabrics are ;
Grey Fabric 60×60 16×16
Grey Fabric 60×60 20×16
Grey Fabric 60×60 20×20
Grey Fabric 60×60 22×22
Grey Fabric 60×60 24×24
Grey Fabric 60×50 24×24
Grey Fabric 68×68 30×30
Grey Fabric 76×56 35×35
Grey Fabric 76×44 35×150D
Grey Fabric 76×52 35×150D
Grey Fabric 76×54 35×150D
Grey Fabric 68×42 30×150D
Grey Fabric 76×52 30×150D
Grey Fabric 76×56 30×30
Grey Fabric 76×68 30×30
Grey Fabric 100×80 40×40
Grey Fabric 120×80 40×40
Grey Fabric 133×72 40×40
Grey Fabric 110×76 45×45
Grey Fabric 127×79 40×40
Grey Fabric 140×100 40×40 
Grey Fabric 40×42 20×10
Grey Fabric 40×36 24×10
Grey Fabric 96×48 16×12
Grey Fabric 108×58 16×12
Grey Fabric 108×58 20×20
Grey Fabric 94×60 20×20
Grey Fabric 128×60 20×16